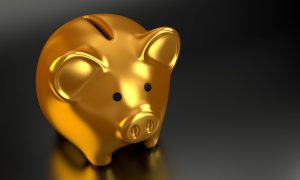 Goud is een materiaal dat veel mensen aanspreekt. Het glimt, ziet er mooi uit en heeft een hoge waarde. Alhoewel er kan worden gediscussieerd over het mooie ervan. Sommige mensen zijn er dol op, terwijl anderen het maar helemaal niets vinden. Of je het nu mooi vind of niet, dat maakt geen verschil voor de waarde.
Door de eeuwen heen heeft goud altijd een waarde gehad. Vroeger werd het gebruikt als betaalmiddel. Ook heeft het heel lang zijn rol gehad om het omlopende geld in een economie of land te dekken. Dat is inmiddels niet meer het geval, maar goud speelde dus altijd al een belangrijke rol. Tegenwoordig is de prijs van goud nog altijd redelijk stabiel. De prijs staat momenteel ongeveer op €35,- per gram. Het gaat dan overigens over puur goud. In sieraden wordt meestal met een legering gewerkt, dat is een mengsel met andere metalen.
Heeft u nog sieraden liggen?
Hopelijk komt er nooit een moment in je leven waar je zonder geld komt te zitten. Toch kan het soms gebeuren. We leven dan wel in een rijk land, maar soms komen de kosten simpelweg even niet uit. Als je nog wat gouden sieraden achter de hand hebt liggen, dan kun je ervoor kiezen om deze om te wisselen bij een bedrijf dat zich hierin specialiseert, in Den Haag verkoop je goud bij De Goudwaag een mooie winkel waar service en een goede prijs voorop staan.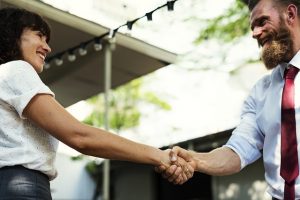 Deze bedrijven maken een prijsopgave op basis van het sieraad. Het aantal karaat speelt daar bijvoorbeeld een belangrijk rol bij, maar ook hoe zwaar het in totaal weegt. De goudkoers van dat moment wordt gehanteerd, waar uiteraard nog wel een marge vanaf gehaald wordt. Het bedrijf moet immers ook blijven bestaan. In veel gevallen krijgt u het volledige bedrag cash mee naar huis. Mocht het om grotere stukken gaan, zijn er vaak ook wel mogelijkheden om het over te maken via de bank. Dit kan gemakkelijk besproken worden met het bedrijf dat uw goud inkoopt.
Hoe verdient een goud inkoper zijn geld?
Het is logisch dat u zich afvraagt hoe een inkoper zijn geld verdiend. We gaven in de vorige alinea al een kleine hint. De inkoper zal eigenlijk nooit de huidige goudprijs uitbetalen aan u als consument. Hij of zij loopt daarnaast natuurlijk ook nog een risico dat de koers gaat dalen. Stel dat u vandaag €35,- hebt ontvangen per gram goud en morgen staat de koers op €30,-. Dat heeft het bedrijf geld verloren. Met dit soort dingen wordt altijd rekening gehouden in de genoemde prijs. Een eerlijke inkoper zal u dit ook haarfijn uitleggen. Als u online de prijzen van goud hebt bekeken, dan moet u er dus rekening mee houden dat u dat bedrag niet helemaal uitbetaald zult krijgen bij het bedrijf dat het goud van u koopt.
Bezoek de Goudwaag in Den Haag:
De Goudwaag
Van Hoytemastraat 113
2596 EP Den Haag