Als je al even in verwachting bent, dan is dit natuurlijk een zeer spannende tijd. Je zult veel vragen hebben en het internet aan het afspeuren zijn naar informatie. Je bent trouwens niet de enigste die dit doet, veel vrouwen die net zwanger geworden zijn doen dit.
Maar wat nu als er iets mis lijkt te zijn? Je zwangerschap is een tijd waarin er een aantal dingen kunnen voorkomen. Problemen waar je misschien van schrikt. Zo is een voorbeeld dat veel zwangere vrouwen zullen kennen is het hebben van een harde buik. Sommige vrouwen vragen zich af hoe voelen harde buiken aan, maar als je ermee te maken hebt dan kom je hier doorgaans snel genoeg achter.
Buik is hard??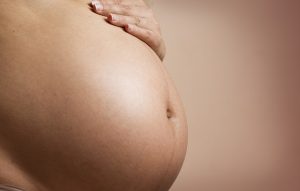 De buik voelt dus stevig en hard aan, hier kun je jezelf behoorlijk zorgen om gaan maken. Wat natuurlijk goed is. En dit verschijnsel komt met grotere regelmaat voor bij vrouwen die al eens zwanger zijn geweest (vrouwen die dus een tweede of derde kindje krijgen). Bij vrouwen die voor het eerst zwanger zijn lijkt het minder voor te komen. Ook kan acupunctuur rotterdam hulp bieden voor dergelijke gevallen. Bespreek het wel altijd met je arts.
Alhoewel het niet zo vaak gebeurd, kunnen ook vrouwen die voor het eerst in verwachting zijn hiermee te maken krijgen. Als jij de reden erachter snapt waarom je buik hard is, kan er je ermee om leren gaan. Dit artikel bevat overigens geen medisch advies, bij dergelijke klachten is het altijd goed om de huisarts te contacteren. Wel kunnen we je wat informatie over harde buiken geven.
Baarmoeder geprikkeld
Een harde buik is het resultaat van een geprikkelde baarmoeder (waar het kindje dus in ligt). Dan vraag je je misschien wel af: maar wat zorgt er nu voor dat mijn baarmoeder geprikkeld raakt. Een goede vraag en dat is redelijk eenvoudig uit te leggen. Er is een verbinding tussen je baarmoeder en je heupgewricht.
Als je bepaalde bewegingen maakt kan er redelijk wat spanning op de bekken komen te staan. Die dus in verbinding staat met je baarmoeder. Dit kan er voor zorgen dat je buikje harder wordt, en is een seintje dat je het allemaal relaxter aan moet doen. Je bent je waarschijnlijk veel te veel lichamelijk aan het inspannen.
Als je zwanger bent, dan moet jij het vooral rustig aan doen. Natuurlijk kan beweging nog wel gewoon, maar je moet het rustig aan doen. Zodoende is het advies ook om alles wat relaxter te doen. Als je veel huishoudelijke taken aan het doen bent, kun je misschien iemand vragen om hulp. Misschien je moeder, vader, vriendin of man die een handje kan helpen met deze taken. De gezondheid van je kindje is immers het belangrijkste.